A)  Menu Engineering Strategy
Your menu is one of the most important aspects that drives sales into your establishment; the Chef's core vision and service staff in your restaurant is written right there.
B)  Operations Assessment
We'll work with your Head Chef and team to develop a menu concept, right down to the ideal mix of appetisers, entrées, and desserts, and the recipes you need to prepare them all. Your menu strategy will also include a plan for the décor and service staff necessary to support your concept and keep your guests returning.
Open up your operations to our team, and get a thorough, impartial assessment that will help you improve efficiency and give a better understanding of your business. There's a science to service, and we can help you maximise the effectiveness of your front-of-house operations.
We will perform a walk-through of your operations; we follow a comprehensive operational check list covering all aspects of food and service in great detail.
C)   Facility Conceptual Design
Are you getting the most from your company's physical assets? Have our team evaluate your current kitchen or production facility to find out. We'll create a 2-D drawing of a high-performance layout that's designed for optimal workflow, concept expression, and the most efficient and safety-conscious use of equipment. You'll see measurable results in cost control, productivity, and profitability.
Kitchen Culinary Education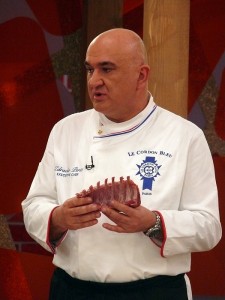 A)   Culinary Culture Development
You're in the food business, but does your restaurant/hotel have a culinary culture?
We can certainly help you build food core values, professionalism and passion for food; exactly what your kitchen team needs for top performance and guest satisfaction. Hoteliers Inspiration will provide a bespoke programme that will guide your team members on what it means to be a chef today.
Culinary Product Knowledge Programme:
In today's dynamic market, the art of sales is all about confidence and relationships. So it makes perfect sense that your culinary sales team needs to be able to speak the same language as the chefs they interact with. Confidence is an attribute that comes with a full understanding of the product.
Our product knowledge programme PKP will give your employees a hands-on understanding of how main ingredients and food items are put on a plate. Flavour discovery develops your flavour IQ and is crucial in understanding how to make your dishes more appealing. We will organise your team for role plays and interactive tasting and hands-on cooking experience.
Having a thorough understanding of your product/dishes provides invaluable opportunities to increase revenues and guests satisfaction. Our well designed PKP Product Knowledge Programme will bring creativity, innovation and inspiration to your team. Composed of five days sessions, this exclusive programme is highly recommended for your sales team.